C

omplete

B

ike

T

raining

Ride Out Club
Open to all our customers who have passed their motorcycle test.
The club meets regularly throughout the year and we also have monthly ride outs so you can come and see all your friends who have trained with you.   Come and show off your new motorcycle!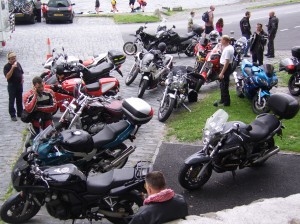 Got a mechanical or equipment problem? One of our members will be able to point you in the right direction!  This is a social club – just for fun – and we do not charge you for turning up.
We will be glad to see you again.  All that we ask is that you ride in a courteous, safe and legal manner – and you buy the bacon sandwiches!
We use Facebook to keep everyone informed so please keep an eye on our Facebook pages for details of the next planned ride-out.