DVSA Enhanced Rider Scheme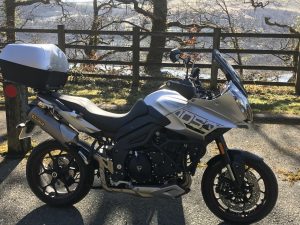 Personalised Advanced Motorcycle Training
We are pleased to be able to offer the DVSA Enhanced Rider Scheme to all full licence holders (category A1, A2 or A) whether you are an existing client of ours or not.   You should attend on your own motorcycle to gain maximum benefit.
This is the first step in advanced/post-test riding.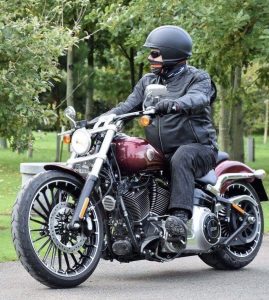 ERS is based on 7 core modules;
Structured planned approach to riding
Defensive riding and hazard awareness
Progress – Use of speed
Overtaking – Filtering
Bends and corners
Slow control
Developing the right attitude
A questionnaire is emailed to all candidates prior to the course, to help identify areas of strength and any not so strong areas in current riding ability.
Your day will start at 08-30 with an initial interview and assessment of your questionnaire, together with outlining the aims of ERS and how the rest of the day will proceed.  We need to find out what YOU want from ERS and to discuss current riding habits and systematic riding OSMPSL – IPSGA
Out on the bikes.  An initial ride on different types of roads lasting around 90 minutes followed by a de-brief and feedback.  Usually helped with a cup of tea.
Following initial assessment, some or all of the compulsory core modules may be at the required standard.  Any that require further development will be agreed and the remainder of the day spent working on improving riding standards.
Once the 7 core modules are proven to be at a good enough standard, a certificate of achievement will be issued at the end of the day (electronically).
Additional modules can also be covered on a separate training day and include any/all of these;
Effective braking techniques
Advanced filtering
Motorway riding
Carrying a pillion or load
Riding for work (delivery/courier)
Riding abroad – we offer European advanced riding workshops
Blood bikes
Group riding
Handling the scene of an incident
Motorcycle maintenance and machine awareness
Mobile phones/GPS/radios/Bluetooth
Training in alternative environments (road biased training on track, off road trail riding etc)
SPECIAL OFFER
To help newly qualified riders expand their skills and knowledge, we offer a £50 discount on the initial cost of ERS to our full licence clients, as long as their ERS is taken within 6 months of passing Module 2. (T&C apply)